When you buy a flashlight, there are many things that you have to consider as beam distance, run time, lumens, water resistance, impact resistance. Besides, you should know about flashlight switch types. The switch type, position of switch and its own designs, which determines the way you use flashlight in case of emergencies and in everyday works. Below are the different flashlight switches types with advantages and disadvantages.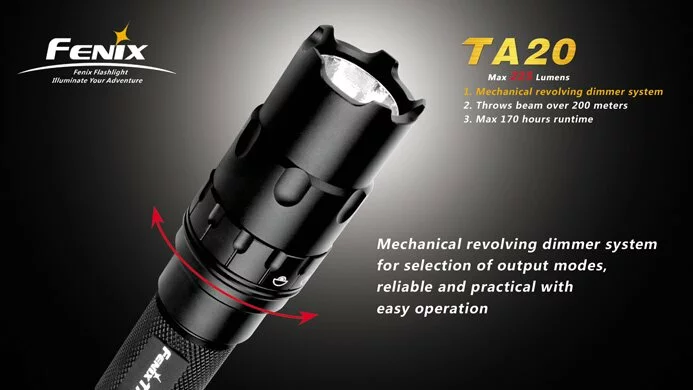 Bezel Twist Switch: It is often used in most of popular and its position at the head of flashlight. For using it, you just turn the bezel in a clockwise or anti-clockwise direction.
Pros: It is durable, water resistant and dust resistant is better than others.
Cons: Normally, you need to use two hands for turn on and turn off.
Tailcap twist switch: It just like Bezel Twist Switch but its position at the end of the flashlight.
Side click Switch: This is push-button which is placed on the flashlight body. You need to press it to turn on and press it again to turn off. You will hear a click sound when press it.
Pros: Just need a hand to turn on your flashlight.
Cons: It will hasn't got water resistant if it hasn't got a rubber layer that cover the outside of button.
Tailcap click Switch:  It just like Side click Switch but Its position at the tail of the flashlight.
Pros: It is suitable for holding and operating by thumb finger. You are easy to play the flashlight beam at your eye-level.
Cons: With bigger flashlights, it is hard to operate it by a hand if your hands are small.
Reverse Clicky: This is normal button switch but the way to using are a bit different. You need a hard-pressed (you will hear a click sound) on it for turn on and then take a slight press if you want to change mode (changing mode after turn it on).
Foward Clicky:  With foward clicky, it just need a slight press and holding for turn it on (momentary) so you need to change mode first. If you want to turn on without hold it all the time, you need full press with making a click sound.
Membrane press switch: It is used a thin rubber layer to cover the switch, you need to press on that layer for turn on or off.
Pros: Avoid water to get insides.
Cons: The cover layer is high quality material.
Side slide Switch: It is traditional push – pull switch and its position at body of the flashlight.
Pros: Easy to operated by a hand.
Cons: It is not water resistant.
Magnetic Switch: It is use magnetic field to control flashlight. It is usually use for rotate switch application with many light levels or linear level light control.
Pros: Good looks! It is good water and dust resistance.
Cons: It is so expensive
Conclusion
Personally, I like the flashlights, which has switch at the end of tail and changing mode by rotate head of flashlight. However, for every switch for every flashlight series, I'm sure that these producers have researched and thought about performance and uses of every switch on theirs products. So, you just choose the right one that is most suitable for your needs.
See more in this Category
What You Need to Know in Choosing the Best & Brightest Flashlight
Led Flashlight Care and Maintenance Videos